Superintendent Michael Gwatney graduated from Fannin County High School in 1991. He began his career in education with the Fannin County School System (FCSS) the next school year as a substitute while attending college full-time. Since then, he has served the FCSS in a variety of roles: Paraprofessional, teacher of elementary and middle grades, assistant principal, principal, and district administrator.
Dr. Gwatney has respect for education of all types and believes in lifelong learning. After graduating Fannin in 1991, he completed his Georgia Basic Firefighter Certificate that same year. He went on to earn an Associate in Arts (Truett-McConnell College, 1993) and a Bachelor of Science (Brenau University, 1995), as well as three degrees – making him a "Triple Dawg" – from The University of Georgia: Master of Education (1998), Specialist in Education (2000), and Doctor of Education (2003).
In addition to his formal education, Dr. Gwatney has continued to grow by serving on various boards, committees, in special groups, and by presenting to colleagues, including nationally with the Georgia Department of Education. He is credentialed with level seven certification from the Georgia Professional Standards Commission in the following fields: Superintendent, Educational Leadership, Early Childhood Education, and Middle Grades Language Arts and Social Science.
Dr. Gwatney has received various academic and professional awards, including: Brenau University's "Outstanding Future Educator," induction to The University of Georgia Chapter of Phi Kappa Phi, "Educator of the Year" from the Fannin County Retired Educators Association, the "Distinguished Alumni – Crystal Apple Award" from The University of Georgia College of Education, and the "Johnnye V. Cox Award" from the Program in Educational Leadership & Policy at The University of Georgia for outstanding contributions in the field of Instructional Supervision.

Having grown up around educators, Dr. Gwatney understands the various roles in the field. His mother, Jill, has been a "Teacher of the Year" at each school for which she has taught and also for the FCSS, and she served Fannin as a paraprofessional, teacher, and media specialist until her retirement in 2008. His father, Chuck, is retired from law enforcement and taught for a state law enforcement academy, and he also served the FCSS as a bus driver and a paraprofessional at FCHS. His wife, Manda, a 1992 graduate of FCHS, taught high school English for over seven years prior to becoming an attorney in 2007.

Of his accomplishments, credentials, and awards, though, Dr. Gwatney believes none are greater than having an active role in making the FCSS the best possible place for all. He understands that the FCSS helped him to become the person he is today; it continues to shape him and so many others, including his daughter, Lora, a 2020 graduate of FCHS who is now at The University of Georgia.
In addition to being a part of the FCSS and serving as Superintendent, Dr. Gwatney enjoys spending time with his family and friends, learning, attending church, cars (especially riding around with the top open), motorcycles, and supporting those wonderful Georgia Dawgs! He shares a love of music with Lora, the shooting sports with Manda, and an appreciation of law with them both.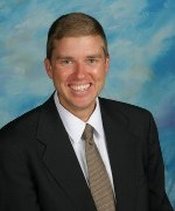 Dr. Michael Gwatney
Superintendent